The group is back from Anguilla and they are all still trying to process what went down on the trip.
Nene Leakes
(who thinks it's cool to wear her sunglasses indoors) meets up with
Kenya "No Ring Yet?" Moore
at a restaurant just to confirm that Kenya really is as delusional as she seems about her fauxlationship with
Walter Jackson
. Kenya tells Nene that she felt threatened by Walter's aggressive demeanor in Anguilla and she plans on speaking to him about it. As far as an engagement between the two of them, it still ain't happening!
Porsha Stewart
invites
Cynthia Bailey
and
Kandi Burruss
to her home for pie and wine (such an odd pairing that I will need to try one day). Porsha is living up to her "dumb cheerleader" stereotype when the ladies ask her how many bedrooms she has in her home. Dumb Porsha is like "Umm...either seven or eight". Um, how do you not know how many bedrooms are in your own home? How odd. And then this chick is talking about she wants to get some yams from an African Village where 80% of the pregnancies were multiples. Kandi asks, "Are you sure it wasn't hereditary?" lol. Someone please bless Porsha with some brain cells! The conversation then moves towards the Kenya vs. Porsha beef. Clearly crazy Kenya will be Porsha's story line but I am already over their drama. Can we please move on?
Cynthia and
Peter Thomas
are in the grocery store and Peter gets a google alert for a gossip story about Phaedra and Apollo getting a divorce. Cynthia says all she knows is that Apollo loves him some strippas! Peter says he loves strip clubs too and he goes every six months. Cynthia offers to tag along with Peter to a gentleman's club to make it rain on them heauxs and he agrees to let her join in on the fun! Oh joy!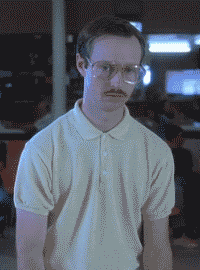 More after the jump
Kenya confronts Walter about how he spoke to her with rage in his voice while they were vacationing in Anguilla and of course, she also brings up the topic of marriage! Kenya tells Walter she is not girlfriend material, she is wifey material and Walter replies with something along the lines of, "Then why haven't you gotten married?"Ohhh, burn! I too would love to know why Kenya's six previous engagements did not lead to a walk down the aisle. Hmm...looks like I will have to do some digging on the internet to see if this wackadoodle was really engaged six times or if she is blowing smoke up our butts (per usual).
Phaedra invites her pastor to bless Kandi's new home. Instead of letting the pastor handles his business, Phaedra starts questioning Kandi's boyfriend,
Todd Tucker,
on when he plans on proposing to Kandi. Is this going to be the running theme for this entire season? Seriously, let's move on to a more tantalizing topic! Phaedra also opens up about her marriage and how tough it is. It's pretty clear that the producers edited her words just to go along with the "Apollo and Phaedra are getting divorced" story line.
Porsha and Kordell are in their jacuzzi drinking champagne. Kordell has on more lipgloss than Porsha but aside from that, they are a very good looking couple. Porsha brings up the topic of having babies *rolls eyes* I swear, every Housewives' series has a broad that can't conceive. Bravo producers need to go back to the drawing board because these topics are so dusty! Porsha also tells Kordell that she will confront Kenya so they can squash their beef. Oh lawd, can we please get over this fight already! How many episodes are they going to drag this through? I can't take no mo'!
Cynthia and Peter go to a strip club in an abandoned run down building that looks like a scene out of that Charlize Theron movie "Monster". Cynthia walked in looking like a bag of money and she was clearly overdressed because this rundown strip club was full of old ladies with saggy milk jugs hanging down to their sunken navels and mashed potato donkey booties. Apollo and Phaedra show up and Apollo is going on and on about how he doesn't live by time restraints (a.k.a. he ain't got no job) and he has lost who he is after he married Phaedra. Those low down Bravo producers are still trying to make this divorce story line happen!
Peter is having some kind of event at Bar One and Derek J and Lawrence come in with their heels and handbags lol. These men crack me up, I cannot deal with it! And did you see Derek's legs all greased up like he was about to fry some catfish? Anywaytho, I digress...Peter breaks out with the tequila and Apollo is taking it to the head! Shot after shot after shot! The liquor starts to get to Apollo and he opens up about the time he spent in prison *cue the sad background music*. The men are feeling bad for Apollo being in confinement for 16 months without ever going outside but no tears fell on my end! Walter walks in with his elf ears and doesn't even say hello to Kenya. This fauxlationship is wearing thin! After ten minutes, Walter finally decides to say hello to his "girlfriend" and Kenya is cranking up the crazy dramatics once again! She can't believe her "boyfriend" would walk in without greeting her! Kenya is getting ready to leave when Porsha confronts her to try to squash their beef. Kenya does not want to get to know Porsha and she doesn't see a friendship with her in the future. Does this mean that the Kenya vs. Porsha feud will be buried now? One can only hope...
The episode ends with an awkward moment between drunk Apollo and Phaedra as they try to smother the divorce rumors by smothering each other's mouths...with their tongues! No panties got wet during that scene because it was the most uncomfortable make out session I have ever been forced to witness! I do not see any chemistry or passion between the two of them but clearly they really are getting down in the bedroom since Phaedra is knocked up and
expecting
baby number two next year!
What did you think of this week's episode of the Real Housewives of Atlanta?