Oh, how quickly this love affair has ended! On December 11th, I reported that Love & Hip Hop's
K.Michelle
was in some sort of hoodlove relationship with NBA player
J.R. Smith
(read more
here
). K told a radio station that J.R. had dumped her and she was trying her hardest to get him back into her life. After pictures of the twosome making out in a nightclub hit the internet, everyone assumed that K had accomplished her mission and was back together with her boo thang.
Unfortunately, their reconciliation was short lived! J.R. just put K on blast and told all of his followers that he is SINGEL lol. Yup, not "single" but "singel"...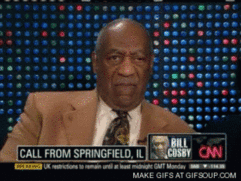 More after the jump
So you gonna tweet the man about having a threesome (read
here
) and let the man rub all up on your booty, but he's not even claiming you? Do better, K!
After getting her wig snatched by her own boo ex, K tried to save face by letting everyone know that J.R. dumps her all the time!
I have a feeling these two will be getting back together after the holidays lol. Poor K.Michelle stays losing!
What do you think about K.Michelle and J.R. Smith breaking up again?