I am slacking on my reality t.v. obsession because I did not know that this show existed until one of my
Twitter
followers tweeted about it. And I must say, this show did not disappoint! I didn't know what to expect but oh.em.gee y'all, if you aren't watching TLC's new series "The Sisterhood" you are missing out on some blasphemous messy deliciousness!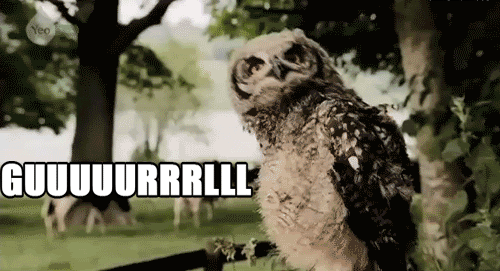 The show follows the First Wives of some of Atlanta's most eccentric pastors. First, we are introduced to
Christina Murray
, the glamorous wife to
Pastor Anthony
. They have owned Oasis Church since 2006 and it's well on its way to becoming a mega church. Christina sits in the audience and watches her husband preach like he's playing in the Superbowl. She also talks about the church groupies that throw themselves at her husband. Lol, I had no idea the church had groupies but I guess you learn something new every day. The couple have two beautiful daughters (Jade and Jesena). Pastor Anthony tells his daughters if they don't find nice boyfriends, he will kill them. How Christ-like!
Tara Lewis
is the muscular wife to
Pastor Brian
who just so happens to be Jewish. The couple and their children moved from Los Angeles to Atlanta to preach at a church. Within six weeks, the church had fired Pastor Brian and now they are looking for a new church where he can preach the gospel. How the heck you gonna get fired from a church? But y'alllll...I swear Pastor Brian has some sugar in his tank! It doesn't bother me at all but I wonder if Tara even realizes that her husband is gay?
More after the jump
Ivy Couch
is the newlywed wife to
Pastor Mark
. She also claims that she was in the music group Xscape. I don't remember her at all but I wonder if she and
Kandi Burruss
are still friends? Anywaytho, the Couch's have close to a thousand members in their church and they also have an adorable baby named Mark Jr. It's Father's Day and Ivy buys her husband cufflinks, he buys her a gift as well and it's a pair of handcuffs? WTF?! Why is this okay? And they are talking about cuffing her in front of their baby. This is just weird, I don't even know what to think.
Christina hosts a dinner at her home and Tara is amazed by the lavish residence. She makes a comment about "praising the Lord can make you extremely blessed." A.k.a. you can live in the lap of luxury! Pastor Brian talks about getting fired from his 300 member church and everyone is suspicious (as they should be). Christina cooks a Dominican dish and Tara is not feeling the menu because she's worrying about ruining her muscular body. Pastor Brian talks about how his family disowned him from marrying Tara since she is black. Tara's mom didn't receive Pastor Biran well either so pretty much, they do not have any family support. Pastor Brian then tells the group, "You haven't really been married until the cops come to your house...several times." I don't know if Pastor Brian was sipping on some Jesus juice or if he thought that sharing was caring but either way, he was saying entirely way too much! Tara tries to explain why her hubby was fired from his preaching job, she blames it on the fact that she liked to take her shoes off while her husband was preaching. Girl, what? lol. Put your shows on in the house of the Lord! But now Tar and her hubby want to get into televangelism. Thou shall not judge so I'm just going to leave this one alone.
Domonique Scott
and her husband
Pastor Brian
(yes, his name is Brian too) had a church called Good Life and they went over budget with their finances and ended up having to close the doors of the church. Losing their church caused a lot of strain in their marriage and they are trying to relight the spark they once had. Domonique and Pastor Brian went to check out Christina and Pastor Anthony's church and Domonique was feeling a little bit of jealousy because not only is the church huge, it's beautiful! It has nice offices and even an indoor basketball court. Domonique owns Queen Maker boutique and Ivy stops by to talk about the dinner at Christine's house and the ratchetness that Pastor Brian and Tara brought that night. Domonique knows that something ain't right with Pastor Brian and Tara and she's going to get to the bottom of it. Oooo, this should be juicy.
Pastor Anthony and Christina sit down with their two daughters so they can talk about safe sex and condoms. But wait, he starts off the conversation by saying that God wants them to wait to have sex. What in the backwards Bible thumping hell is this? He then tells the world that growing up, he was being reckless with his peen and caught STD's like crabs. I have heard it all and I don't want to hear no mo!
Pastor Brian (the non-Jewish one) wants to renew his vows with his wife Domonique but she's not ready for all of that. She thinks that they have a lot more work to do as a couple. Domonique then starts talking about her past and the dark secrets she has. Uh oh...
Ivy and Pastor Mark are talking about having another baby. Oh lawd please make these two stop talking about getting it in! Pastor Mark isn't completely sold on the idea since they have a lot going on at the church and they don't think that they are financially ready. Neither of them look like spring chickens so they might want to get down to business and pop that second baby out.
Domonique invites Tara and Ivy to her house. They start talking about race and and Bible scriptures and tara is really letting her nutty flag fly. I have no idea what they were even beefing about but it must have been serious because Tara was getting heated and it looked like she was going to walk out on them, but we will have to wait until next week's episode to see what really goes down!
Did you watch The Sisterhood? What are your thoughts about the show?