This is what happens when you lie, and you don't remember your lies, then you try to fix your lies, then you stick your foot in your mouth, then you just keep lying so that you can make a buck!
Real Housewives of New Jersey's Melissa Gorga has always claimed that she never works out, simply because she does not have the time to do so. Running after her three adorable kids and making sure Tarzan is fed and free of poison was her only source of fitness. Well now, Melissa is changing her story so she can cash in on the fitness industry. I guess her autotune singing career is stuck somewhere in a Jersey toilet?
Don't get me wrong, Melissa has a nice body especially after popping out three mini Gorgas but I would much rather see a fitness DVD from her sister-in-law Queen
Teresa Giudice
of Paterson. After having her fourth daughter, Teresa sat up at the reunion show and told Andy Cohen that she never worked out but clearly, she lied (what else is new?) because Tre actually
works out hard
for her body! When Melissa joined the cast, she probably thought it would be cute to pull the "I never work out either" card (because you know she is obsessed with Tre and everything Tre does) so when she announced her new workout DVD on Twitter, her followers and I were clearly confused:
Read more to see the lies tweets:
Wait, what? Am I drunk or does Melissa's answer make absolutely no sense?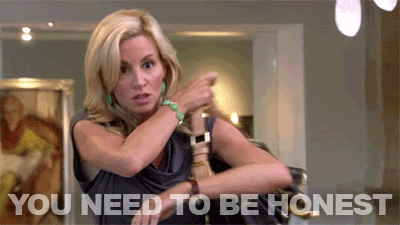 So Melissa doesn't really workout much, but she does workout but only three times a week and that's the point, get it?! Would you buy a workout DVD from someone who lies about working out? That's like getting weight loss advice from Lauren Manzo after she got the lap band surgery. It just makes absolutely no sense!
What do you think of Melissa and Joe Gorga's workout DVD? Will you be purchasing the product?