No, this is not a joke and no, you are not dreaming. Oxygen Media has just put the green-light on a new uplifting family orientated show surrounding Atlanta rapper Shawty Lo and his 10 babies' mamas and 11 children.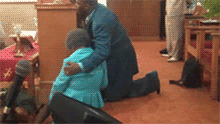 The one-hour special (thank the lawd we don't have to sit through a whole season of this mess) will center around Carlos "Shawty Lo" Walker and his complicated life that includes all of his ex-women, his new girlfriend (who just so happens to be the same age as his eldest child) and his offspring. For some reason, I thought that impregnating multiple women would be a drama-free situation? Guess not...
The show is set to premier in the Spring of 2013. The only good thing that can come from this is that the women will be getting paid and will hopefully use that money to take care of their children. And I am crossing my fingers and hoping that Shawty Lo gets a vasectomy on camera. Now THAT would be some good entertainment!

Will you be watching "All My Babies Mamas"?