They should have never gave this chicken internet!
Keyshia Cole
has been popping off on Twitter for the entire month of December. This time, Keyshia is in a tizzy over a concert that she was supposed to perform at in the Bay Area.
Keyshia, an Oakland native, was scheduled to perform at radio station 106KMEL's Holiday House of Soul. At the last minute, the promoters told Keyshia she would be an opening act for R&B newcomer The Weeknd.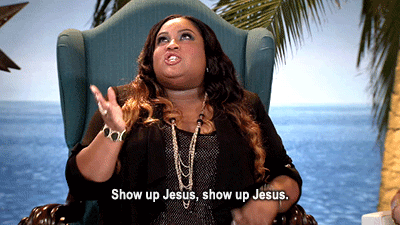 More after the jump
Instead of sucking it up and getting out on the stage with her blonde bouffant to put on a good show, Keyshia backed out of the performance and upset her last four fans.
Keyshia, this isn't 2006 anymore. I'm sorry to break it to you but you are not that hot, you haven't had a hit song in years. You should be grateful that someone actually wants to book you on their stage. Whether you are headlining, opening up, or throwing out the garbage at the end of the show, any publicity would be good publicity for you at this point!
I used to really like Keyshia but since I've joined Twitter, I have witnessed her countless bouts of fukkery and she is really working my nerves at this point. I can't be the only one who's feeling this way?
What do you think about Keyshia Cole pulling out of the show?