Lawd what did I do to deserve this?! Once again, I wanted to go to a Housewives' Twitter page to yoink one of their pictures to put on my site, only to find out I've been blocked yet again! I honestly don't remember saying anything negative to or about
Kim Zolciak
, I don't care about that bird enough! But for whatever reason, she felt insulted by me and blocked me from her page. Damn, these "celebs" are so sensitive these days! Get a backbone, people! Oh yeah, if you're not following us on Twitter, get in on the action!
Anywaydoe, Real Housewives of Atlanta's Kim Zolciak has once again proven that she ain't worth a pile of shizz. Kim's mother,
Karen Zolciak
, filed a lawsuit against Kim in August 2012 claiming that the wiggy mother of four was keeping her away from her grandchildren and she demanded to have visitation rights. Kim is still pissy about her mother wanting to use the restroom inside the main house during her wedding to Atlanta Falcon's short bus shawty
Kroy
Biermann
and therefore, she blocked both of her parents from her life. Kim even had her two daughters sign affidavit's saying, "We both love our grandparents but due to the their actions at the wedding we have grown apart." What in the hillbilly hell is going on with the Zolciaks? Like seriously. What child would not want to see their grandparents? This don't even sound right!
More after the jump
Well, the court case is still raging on and neither side is giving in. Kim is claiming that her parents are bad grandparents and disrespectful people (oh, so that's where she gets it from?). Kim's father,
Joe
Zolciak
, provided a response to
TMZ
on Kim's allegations by claiming that she is a "pathological liar". He also calls Kim an unstable parent and a bad role model and adds, "(Kim) has been married twice and has three different fathers for four of her children. Let's face the facts." Oh damn, shots fired!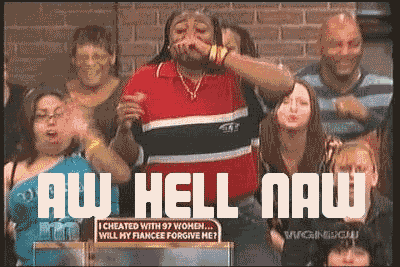 When your own parent calls you out on your questionable lifestyle then you know you done fugged up! There has to be more to this story as to why Kim has the nerve to keep her children from their grandparents. I wish Joe and Karen would come out and spill that real tea like how many married men has Kim dated? Is Kim still seeing Big Papa behind Kroy's back? Does Kim really think she looks good with that shrubbery she calls a wig on her head? Let's get down to the nitty gritty now!
What do you think of Kim's father throwing her under the bus and telling her business to the media?