Photo Courtesy of VH1.com
Jackie "Slinky Neck" Christie
meets with
Gloria "I's Married Y'all" Govan
to talk about her ratchet grandma couture fashions that she plans on showing at New York fashion week. Jackie is being her usual self and inviting everyone and their mama to her fashion show. The conversation quickly switches over to
Laura Govan
and Jackie goes on and on and on and on about how she doesn't understand why Laura is acting the way she is. Glo straight up said "I blanked out...I think I took a nap" lol. Jackie is too invested in these young birds and trying to be friends with them.
Malaysia "Shhh No Yelling Pls" Pargo
and
Bambi GummyBear
are still on this crusade to save the world. They are mentoring two young girls who are "roommates" lol. Uh huh, yeah, no comment. But what are these birdies mentoring for? I guess the moral of the story was, you can grow up in Compton, marry a baller or find one to buy you "presents" and life will be beautiful!
Brooke "Build-a-Body" Bailey
invites Gloria and
Draya
to a tattoo and piercing shop and the ladies all decided to get some body parts pierced. Brooke gets the back of her neck pierced and oh my gawd my eyes were watering just watching it! But honey, you 35 and getting diamonds implanted in your neck? Girl, why? Draya gets the side of her friggin head poked with some diamonds and while Glo is getting her upper earlobe pierced guess who walks in the door?
No, I'm kidding, it's Gloria's husband NBA player
Matt Barnes
. You know, the same guy who said he would not make an appearance on this season of the show? Yeah, that guy. Brooke starts to question her own relationship after watching Matt and Gloria
pretend they like each other
interact.
More after the jump
Brooke meets up with Gloria to ask her for some relationship advice. Brooke is unsure about her new boo NBA player
Vernon Macklin
who is almost ten years her senior. Um, Brookey boo, just let that thang go. Are you really trying to settle down with a 26-year-old NBA player? Can't teach an old bird new tricks I guess!
Bambi is still bumping his gums and sticking his neck in other people's business. He sits down with Laura again and tries to make some sense out of her relationship with Jackie. Bambi, you aren't going to make any sense of it because it has absolutely nothing to do with you!
Malaysia has a conversation with Gloria about her relationship. MayMay is tired of following her husband, mediocre NBA player Jannero Pargo, around the U.S. as he gets passed from one team to the next and Malaysia is unable to make an identity for herself. Well, now that her husband is unemployed (story
here
) I guess this is no longer a concern for her. Be careful what you wish for!
Draya has an all white party and Jackie shows up in black and gold. This lady just can't get it right. Draya tells Jackie to stay in the corner and not be seen.
Laura and her big back show up and she calls Jackie "ugly". Wow, pot meet kettle! Jackie turns the party into the "Jackie Christie Show" by dragging Malaysia into the bathroom and crying about being the only guest that isn't in white. Jackie feels that Draya did not tell her about the dress code on purpose. Malaysia then makes things even bigger than they are by confronting Draya on some, "why didn't you tell Jackie it was an all white party?" MayMay girl sit your azz down please! These women can find the dumbest crap to fight about! Draya responded with, "You think I didn't tell her? With the way she dresses?" Oh lawd!!!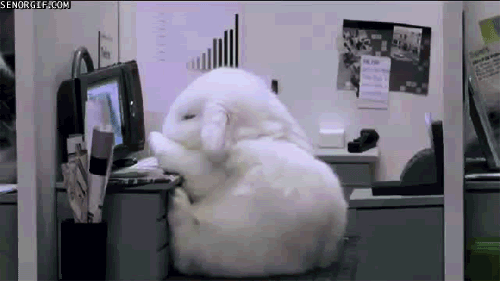 Jackie gets pissed and decides to leave but on her way out, she decides to have a conversation with Laura. Malaysia gets all up in Jackie's face I thought she was about to bring the Compton out again, I got a little scurred! Malaysia was pissed because Jackie was trying to cause a scene...again!
Now it's time for Laura vs. Jackie drama. Laura is trying to explain her beef with Jackie. Laura was pregnant with her fourth child and Jackie befriended her and dogged her out. We will never know what the real issue is because VH1 is on that editing b.s. But I almost spit out my hot chocolate when Jackie said that Laura is "sick" and "cooky" lol. Bambi starts with his teef and gums again and Laura and Gloria are trying to tell that dude to SHUT UP but he's still flapping them lips like he knows what the history is between these ladies. Bambi needs to fall back for real. There are other ways to get some camera time, man.
Jackie meets up with her only friend, Bambi, and she thanks him for having her back at the all white party. Bambi tells Jackie he won't be able to make it out to NYC fashion week because he has "work" to do in Atlanta. Bambi asks Jackie if her daughters are going to the fashion show and Jackie gave some b.s. excuse but the reality is, her daughters ain't even messing with her like that! Draya shows up and talks about how Laura is a biatch and she wants Jackie to "check her". Jackie still has love for Laura and she is convinced that Laura has psychological and emotional problems lol. Is this lady for real? She is so delusional I can't stop laughing.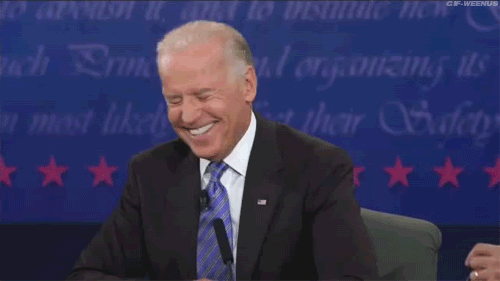 Brooke meets up with Gloria and Draya for drinks. I swear, all these chicks do is go to dinner, go for drinks, and go hiking. Glo is throwing Laura a birthday party and Draya is being fake like "yeah, of course I will come!" two-faced bird! Brooke gets a call from the editor of King magazine (booty mag for men) and she gets the cover of the magazine over Draya. Draya is sitting right there listening to the call and looks happy for Brooke. Welp, the guy on the phone starts talking mess about Draya and how she walked out of the shoot and was being unprofessional. Draya starts yelling out the guy through Brooke's phone adn Brooke calls Draya "Jackie Jr." because she is trying to steal her moment. Have your moment Brooke and be great. 35-years-old and doing backshots on booty mags? Keeping it classy!
Here's the photoshopped cover of King magazine featuring Brooke. She actually shares the cover with our favorite hoodrat, Love & Hip Hop ATL's K. Michelle.
What do you think of Jackie's delusions? Is Bambi out of place for trying to defend her new friend?