Photo Courtesy of Keyshia's Twitter
In another episode of "As the Hood World Turns"...
Keyshia Cole is in love and married to delicious NBA player Daniel "Boobie" Gibson and she's the mother of the super adorable Daniel Jr. You would think that the hip hop world would respect her marriage and leave the past in the past, right? Wrong!
Irrelevant half-retarded rapper
Gucci Mane
is involved in a beef with my future baby daddy, the lyrical genius known as
Young Jeezy
. As you all know, Jeezy dated Keyshia back in 2008. Keyshia even
proposed
to Jeezy (wtf kind of backwards mess was that KeyKey?!!) but Jeezy politely declined.
Keyshia and Jeezy during happier times.
More after the jump
The Jeezy and Gucci beef goes all the way back to 2008 when the rappers collaborated on Gucci's record, "So Icy". The two had a falling out over money, song credits, and some other hood issues that we won't get into at this time. Well, Gucci's crazy gremlin face is not letting the beef simmer anytime soon. He has just released a new track entitled, "Truth (Not a Jeezy Diss)". At the 2:11 mark, Gucci drags Keyshia by her blonde hedgehog bouffant.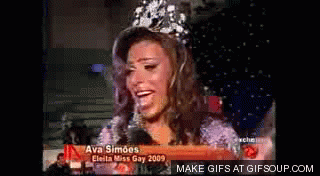 For those of you that don't care to listen to a short bus shawty slobber on a track, Gucci says:
"I did a song with Keyshia Cole, I know you still miss her, but Puff was f****** her while you was falling in love with her..."
Keyshia and Diddy performing their hit, "Last Night"
Only an irrelevant rapper grasping at his last chance for fame would involve a married female in some hood drama. Keyshia is not letting the record get to her though, everybody knows * Phaedra voice* Gucci eats paint and wears velcro shoes and Keyshia is far too busy making moves and taking care of her family to be bothered by this mess. Oh wait, Keyshia's not that busy after all because she just posted a reply on her Twitter:
Why even respond to this foolishness, Keysh? I might have to give you the side eye for even replying to a rapper with a Foster Freeze triple scoop ice cream tattoo on his cheek.
Gucci Mane looking sexy with his ice cream tat and jaundice eyes.
UPDATE:
It looks like someone will be hearing from Keyshia's lawyers in the morning!
This might get good.
What do you think about Gucci dropping moldy tea on Keyshia?