Enough is enough, Erica Dixon. I know you're too through with Lil' weak azz Scrappy but your rebound relationship is lasting a little too long for my liking. I've had it up to HERE with your new boyfriend and his attention-whoring antics on the interwebs. I know, I know, I know, I don't have to follow this lame on Instagram (and Twitter) but I only follow him to give myself a good chuckle. This boy is parched, anybody got a Fiji water bottle?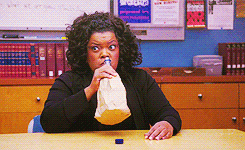 Erica's man
O'shea (a.k.a. Reuben) Russell
was going for a walk (no ride?) when he was hit by a car. The damage to his leg was so intense that he has now undergone four surgeries. Oh, if you want to see pictures of his meat hanging off his leg, they are posted on his Instagram of course (told y'all he was an attention heaux).
O'shea's fourth surgery was this past week and would you believe this dummy was Instagramming and making collages while sitting up in his hospital bed? And while he was professing his love for Ms. Erica Dixon, her azz was nowhere in sight. She couldn't even stop by to hold her boo's hand through the pain? She couldn't have an edible arrangement sent to his bedside? So much for "stand by your man", huh? Anywaydoe...
Read more to see O'shea doing the most up in the hospital.
Really though?
Them hearts kissing and holding hands though?
Y'all see what I mean though?
There's something about a man posting every iota of his life online that rubs me the wrong way. It just screams out "trying to hard". What do you think?