After recent allegations that Teresa Giudice's husband Joe Gorga is still cheating on her, Queen Tre took to her blog to address the tabloids and all of the haters.
Teresa writes:
Dear Tabloids,
I hear you're trying to get to the bottom of the "mystery girl" Joe had drinks with in April? Here's a simple idea: show me or Joe the picture and ask us. We could have easily told you it was one of our dear friends and a former employee of both of us that Joe was meeting to talk business. We've known her and her family since she was in high school. No secret. No mystery.
I'm also in business meetings and lunches and dinners with people of the opposite sex. Should I send you their photo before we go out so you're clear on that too? Or will you continue to make up stories about everyone we meet? I have a book signing tonight in Boston--at Brookline Booksmith, 279 Harvard Street. Be sure to come over and photograph me with the 300 or so hot guys I'm sure will be there. I'm in a relationship with ALL of them! I'm just that busy.
Joe and I are on TV, so I get it that our lives are open for everyone and their mother to criticize. What's unfair and completely disgusting is that you would drag every person we ever speak to into your fake stories. It's not acceptable to falsely portray our friends, family, business associates, fans, and even acquaintances this way.
The poor girl in your photo is freaking out now, and rightfully so, because she's getting harassing calls at her work, being stalked on the Internet, and even followed. How is this even remotely legal? Oh yeah, it's not.
You know we have four daughters that are personally hurt every time you print these lies, but that doesn't seem to faze you at all. Maybe being sued for defamation finally will.
So there you have it ladies in gentlemen, Teresa and her ghostwriter wants you all to know that Juicy Joe is not cheating on her! Just because he is pictured with a female doesn't mean he's boinking her don't you get it?! He is simply out on business meetings and hanging out with his young hot female friends! Stop accusing him of cheating, he is 100% faithful to Tre!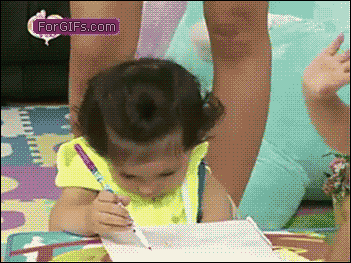 Okay, okay. Who am I kidding? Everyone (except Teresa) knows that Joe is unfaithful! Even if we didn't have sound proof it's just something in his arrogance, his disregard for her, his smug demeanor, my gawd it's written all over his little pug dog face. The sad part is, I think that Teresa believes his lies and is even starting to believe herself when she writes these essay-style rebuttals to justify her husband's wandering peen. I wonder what it will take for her to see the light? A pair of Charlotte Russe panties wedged underneath the passenger seat of her Benz? An HD photo of Joe swapping spit with a young tender? What's it really going to take? And better yet, how much is she willing to put up with before she walks away?
What do you think about Teresa addressing her husband's alleged cheating on her blog?