My internet was acting up during the entire episode of the Real Housewives of New Jersey so this recap will be short and sweet!
The Gorgas are still trying to sell their house because
they can't afford it
they don't want their kids to go to school with
Teresa Giudice's
kids. Their realtor,
Jennifer Dalton
, tells them that their gaudy Italian palace is not nearly worth the $3.8 million they are asking for. There's no pool (gasp) and the fake tile in the bathroom is cracking lol. How you gonna build your "dream home" with some formica counter tops? Girl, bye!
Kathy Wakile's
daughter
Victoria
is off to college and she has really grown into her looks (thank God). She's still living at home because Kathy is afraid of all of the sex and partying that goes on in college (as if Victoria couldn't find other places to have sex if she really wanted to.)
The Lauritas are having a get together at their home (sans the Giudices) and they invite the Gorgas, the Lauritas (minus Albert of course, he was busy with his jumpoff) and the Wakiles. J
acqueline's
hubby has a special surprise for her, he taught their autistic son
Nicholas
how to say "I Love You". He hadn't said those words since his language regressed so of course it brought tears to Jacqueline's eyes. I will admit, I shed a tear as well. Thanks a lot, Pinoit Grigio!
Joe Gorga
asks
Caroline Manzo
if she would try to knock some sense into Teresa's head. I guess Joe can't sit down with his sister himself because he is far too busy trying to make his wife
Melissa's
music career happen (btw, it's NOT gonna happen!). Caroline meets up with Teresa and starts butting her fat a** into Teresa's business and Queen Tre is not having it at first. How dare Caroline try to be the Dr. Phil of sibling relationships when her own blood doesn't even want to speak to her? But after a few minutes, Teresa warms up to Caroline and asks her to tell Joey that she is always there for him or something along those lines. As usual, Tre is coming off as the one who wants to fix everything but honestly, I think she's full of Italian poo at this point.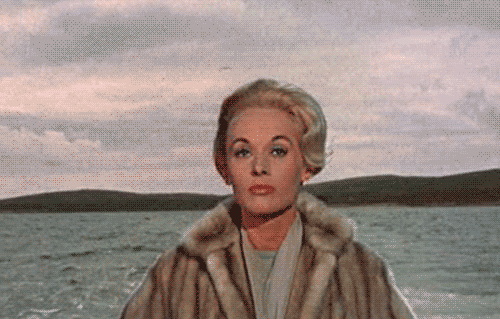 This episode was pretty much like the past 10 episodes of this series. I'm about this [ ] close to sending an email to Bravo TV and pleading for them to get a new story line for these New Jersey broads. I'm completely bored out of my brains! And to think, this used to be one of my favorite shows smh.
What did you think of this week's episode of The Real Housewives of New Jersey?