Kenya Moore
is planning her party with a party planning company that consists of Tommy from Martin. Where the hell they find him at? And it looks like Tommy has been eating good cottdamn! Kenya is excited for her iconic black women of film party and you already know, her stalker faux ex-boyfriend will not be invited!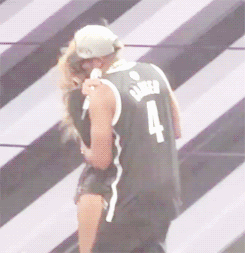 Phaedra Parks
and
Kandi Burruss
are at a Divas in Defense training session and Phaedra is unleashing her very own brand of stun guns *sigh*. Can this chick focus on one product and market it? How you gonna go from a law firm, to a workout DVD, to a funeral home, to a stun gun? *confused face*
The newly-single
Porsha Stewart
brings her daddy/ex-husband to her therapy session.
Kordell
tells the doctor that they have disagreements but they only last five minutes. Porsha says she let's things go but they still bother her at the end of the day. The doctor then asks Kordell how he felt when Porsha had a miscarriage. Kordell said that it really effected him because he just lost his dad and his dad taught him not to show emotions. Umm, how does that even make sense. Your wife was four months pregnant when she lost the baby, how could you not show emotion? Kordell is sitting there stoned-face through the entire session and talking about how Porsha needs to give up her career to be a mother. Just like Porsha said, they clearly were not on the same page but were their disagreements enough to get a divorce over? The only thing I can think of is Porsha did something foul as hell to Kordell. And if so, she gets a marriage side eye for trying to act all holier than thou on RHOA.
Kenya is at the venue where her party will be held and she is super excited to see Arsenio Hall Porsha dressed up as Halle Berry from BAPS. But it looks like Porsha is owning her look and her body looks amazing. Werk it bish! She opts for orange hot pants, a matching blazer, gold toof, and blonde colored wig. She is gyrating her hips and twerking like she used to do in her video vixen days *snickers*
The party is underway and Kandi LMFAO! This chick dressed in a fried orange wig. Is that the best she could do? What a hot country mess. Cynthia Bailey, the most boring housewife EVER, comes dressed as Diana Ross and looking demure and classy as usual. Kenya comes out as Pam Grier in a red jumpsuit with her milk jugs on deck. Someone get that lady a camisole to cover them thangs!
Porsha and her daddy/ex-husband show up and it looks like she ditched the orange suit and decided to wear a classy floor-length gown instead. I guess Porsha put her two brain cells together and dressed as Dorothy Dandrige instead and crazy lady Kenya is pissed! Kenya runs to her party planners and tells them to cancel the BAPS portion of the event lol. So Kenya goes up to Porsha and tells her she feels disrespected because she planned the party around everyone's costumes. Kenya tells Porsha she will have to be Dorothy Dandrige outside on the curb and she kicks that ditzy bird straight to the curb. Peter Thomas then tells the rest of the crew that they should leave as well. Dang, Kenya just lost all of her "friends" in a matter of two minutes.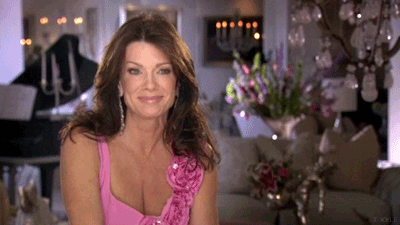 Porsha feels good that everyone left the party for her. While they are standing on the curb, Cynthia calls Nene Leakes and tells her what happened. Why is Cynthia putting Nene into the drama? Is Nene the Queen Bee? Kenya walks out and and everyone starts going in on her. Kordell tries to get crunk and Kenya tells him "I'm talking to Porsha" and he pulls that "If you're talking to her, you're talking to me" mess. Boy, bye! Kordell is the biggest female of them all. He loves being in the middle of the drama. Kenya ends up apologizing to everyone and asks them to return to the party to enjoy themselves. One of Kenya's assistants (or something?) is trying to get everyone back inside the party and Kordell cuts him off and tells him to stop talking and bring Kenya back outside so that she can formally apologize to Porsha. The assistant and Kordell are going back and forth like two queens. That was the weakest argument my eyes have ever seen.
Nene's linebacker azz shows up fashionably late as Grace Jones in an all pleather suit. Cynthia's face immediately lights up because you know she is Nene's dirty tampon and is secretly in love with her. Phaedra's chunky butt shows up as Eartha Kitt but she looked more like a low-budget dominatrix. The group FINALLY decides to go back into the party. Nene asks to speak to Kenya and she proceeds to go off on her and keeps telling her not to burn bridges. What bridge does Kenya have with Porsha though? Seriously, Porsha will need Kenya before Kenya will ever need her.
In the end, Kenya decides to apologize to Porsha for kicking her out of the party and she wants to work on the prior issues that they have. Porsha thinks Kenya's apology is a load of crap but she goes ahead and accepts it anyway. Awww, do I smell a Porsha and Kenya bff type relationship?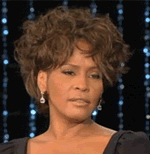 In the end, Kenya announces each housewife individually and Nene comes out in a damn chariot, doing the most as usual. The screen rolls and shows updates on each cast member and Porsha's updates imply eads "Kordell filed for divorce" lol. Is that all she had going on in her life? Oh wait...
What did you think of Kenya kicking Porsha out of the party? Did you enjoy the season finale of the show?