The cast resumed the second part of the reunion special and things were a lot more tame this time around.
Andy Cohen
gets right down to business and talks about the fight between
Adriana De Moura
and
Joanna Krupa
. Andy asks the ladies what they regret the most about the situation and Adriana says she regrets getting physical with Joanna. What does Joanna regret? She regrets drinking too much that night! She must have had a hangover from hell! Adriana goes on to apologize to Joanna for the fight and I knew there was a reason why I loved this lady. She won't back down from anyone but she has no problem admitting when she is wrong. 3000 points for Adriana, -567 points for Joanna!
Joanna and her shady past are questioned and she admits that the only scandalous acts she is guilty of are: hosting a Girls Gone Wild video with Snoop Dogg, and appearing in a foot fetish video with one of her friends. Something tells me this chick has a lot more to hide!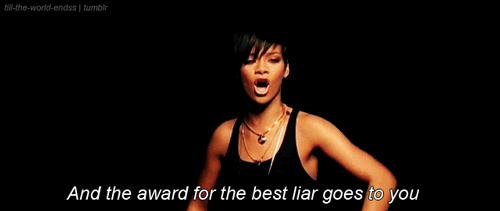 One thing I noticed is that when old lady
Lea Black
needs to make a point, she must get up off the couch, hobble on her 5 inch stilettos and shout and wave her little wrinkled finger at people. She did this multiple times during part 1 and part 2 of the reunion. I couldn't even pay attention to anything she was trying to say because I was too busy laughing at her trying to get crunk. Can we replace her next season? Thanks.
More after the jump
Alexia Echevvaria
talks about her 15-year-old son Frankie and the horrible car accident he was involved in about a year and a half ago. She then speaks about her 20-year-old son Peter who was arrested for filming himself while he hit a homeless man (and he put the video on Facebook for everyone to see). Aleixa thought that Peter was acting out because of what their family had to go through after Frankie's accident. Things get really emotional and
Marysol Patton
tries to cry but her botox face won't allow her to.
The best part of the reunion was when everyone ganged up on
Karent Sierra
(again!). Ana accused Karent of faking her relationship with Mexican soap star
Rodolfo
(I wonder if Karent got some pointers from RHATL's
Kenya Moore?
) and apparently Karent stalked Rodolfo in Guadalajara and showed up at his family's residence! Ay dios mio! Seriously though, if Karent was faking her relationship and Rodolfo was unaware of her motives, why would he agree to be filmed on camera with her, and make out with her and meet her parents and so on and so forth? This makes absolutely no sense to me. Does Rodolfo have a Twitter? I might need to hit him up to get the 4-1-1.
Mama Elsa
came out and provided some much needed L-O-L's. She said she was single and her daughter Marysol had to remind her that she is married lol. Gotta love Mama!
They definitely could have combined parts 1 and 2 into an hour long special but of course Bravo likes to milk these reunions! Well, the season has come to an end and I'm already look forward to season three, how about you?