Am I the only one that's not that excited for Love & Hip Hop New York to return? After VH1 brought us the Atlanta series, my standards for ratchet hood novelas have risen. These NY birds and pigeons better bring the drama or I will not be tuning in!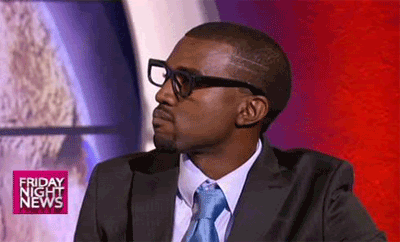 Executive Producer Mona Scott-Young is switching things up for season three of the series and there is a bunch of new cast members and a few familiar faces will be returning as well.
Yandy Smith will be back for season three as well as Olivia (lawd, why?), her manager Rich Dollaz, and Erica Mena. Erica and Rich are dating now which is beyond strange but you know Erica is trying to make her singing career happen so a girl's gotta do what a girl's gotta do.
According to
VH1's
press release, the new season will premiere on January 7th, 2013. Here is a breakdown of the new cast members:
More after the jump
•
Joe Budden
- Fierce free-styling artist Joe Budden is widely considered one of hip hop's most gifted lyricists. His Grammy award-winning song "Pump It Up" was featured in the hit movie 2 Fast 2 Furious. This ladies' man is also known for posting about his very public relationships and break-ups online.
•
Tahiry Jose
– Tahiry is a charismatic urban model who is best known for her rapid-fire sarcasm as well as her painful and very public break-up with Joe Budden.
•
Raqi Thunda
- Radio personality and DJ Raqi Thunda has no problem keeping it real. Raqi and Joe Budden insist they are just long-time friends. However, Raqi and Joe's ex, Tahiry don't see eye- to- eye and have a tumultuous relationship.
•
Consequence
- NYC rapper Consequence has established a successful career working with the likes of Kanye West and A Tribe Called Quest. His five year relationship with fellow cast member Jen Bayer and their 1-year old son Caiden has left the couple bickering about how to raise the child based on differing cultural and religious beliefs.
•
Jen "The Pen" Bayer
- Known for dishing up gossip with DJ Whoo Kid and The Hot Boyz of Chicago, Jen has spent the past year raising Caiden, her son with cast member Consequence.
•
Winter Ramos
- With a brief appearance in the second season of "Love And Hip Hop," Winter Ramos, former assistant to rapper Fabolous, is making her name in hip hop history as she writes a tell-all book on her roster of famous ex-boyfriends and her life in the music industry. She is currently the Creative Costume Designer for Flavor Unit Films.
•
Rashidah Ali
- Known as the "Blinged Out Bombshell," Rashidah is most known for being a shoe consultant to the stars and is currently working on launching her own shoe line, Encore.
I'm surprised that Kimbella Vanderhee and her baby daddy Juelz Santana won't be coming back for the next season. I actually like Kimbella, she's so ditzy and dumb you can't help but to love her. Even though she won't be returning to the show, it still looks to be
semi-interesting...I'm somewhat intrigued.
Will you be tuning in to season three of Love & Hip Hop NY?