Today must be "Hate on
Bambi
and Her Shimmer" day because the Govan sisters are ethering the Compton rapper no holds barred style!
Laura Govan
gave an interview to
Juicy Magazine
in which she stated that the name of the show should be changed from "Basketball Wives" to something like "The Crew" since many of the ladies are groupies and jumpoffs and not actually wives. Pot meet kettle!
When it came to Bambi, Laura decided to unleash her venom!
"I don't have a status with Bambi. When Bambi becomes a cast member, I will have a status with her. Until then, I don't waste my time. I don't even like to put me and her in the same sentence because we're on two different levels."
What "level" is Laura speaking of? The world would love to know.
I expect an epic Twitter meltdown coming from Bambi in 5,4,3,2,1.....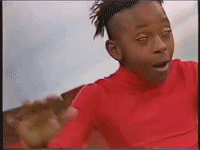 What do you think of Laura saying that Bambi is not on her level?