The ladies of The Real Housewives of Atlanta took all of their significant others (and one rent-a-boyfriend) to Anguilla for some fun in the sun. Kenya Moore scared me throughout the entire episode, she was crazy, irrational, possibly tipsy and on medication, and doing things that no sane woman would ever do in front of new "friends".
First, let's discuss the other ladies. I will start with the alleged sugar mama of the cast, Kandi Burruss. Kandi's boyfriend Todd pretended like he couldn't go on the trip (is this guy even still employed by Bravo?) due to work issues. But he ended up surprising her at the airport and Kandi's big mouth was grinning from ear to ear. You can really tell that Kandi is feeling him and I'm happy that she is in love. Let's hope this guy is the real deal.
Nene Leakes brings her ex-husband Greg on the vacation. These two are so cute together! But the worst part of the whole show was when Nene was doing her stripper moves in front of everyone. No one wants to see a linebacker's booty clap. Have a seat, Nene.
Porsha and her husband Kordell Stewart...I forgot they were even there so I have no comments on these two sack of potatoes.
Cynthia Bailey and Peter Thomas...did anybody else gag when Peter was trying to get it in with Cynthia when they arrived to their hotel room? Do.not.want!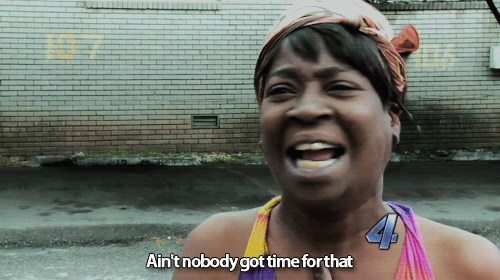 More after the jump
Phaedra Parks and Apollo Nida LOL I laugh every time these two are on camera. They are very entertaining to watch but Phaedra's thong bikini and the zoom in's on her buns? No, ma'am!
Now, on to Ms. Kenya Moore...the fact that
Walter Jackson
has already came out and confirmed that they were not in a relationship at the time of filming (story is
here
) makes a lot of sense. Walter gives zero fuggs when Kenya is flirting with other men and throwing herself all over them because Kenya was not his woman! Yet still, she was begging Walter for an engagement proposal. Walter's face was like:

I thought that Kenya's behavior during this episode was disgusting. She was all over Apollo and his yellow cake batter looking body. When she pushed him into the pool and Apollo wanted to get revenge by picking Kenya up and jumping in the pool with her, did anybody else see him feel all up on her fake booty? Lawd...
Phaedra has the patience of a nun because if that had been anyone else's husband, it would have went down right then and there! Kenya wants to be married so badly but her actions do not coincide with a woman who is looking to settle down. She went from flirting with Apollo, to grinding up on Peter, to giving bedroom eyes to Anguilla's Minister of Tourism. I was undercover embarrassed for her. She focused all of her energy on getting attention from the men but in the end, the only attention she received was negative attention!
Things will come to a head next week when little Porsha goes in on Kenya and puts her in her place. I can't wait to see this wackadoodle get ethered!
What did you think of Kenya's behavior in Aguilla?