This
Kenya Moore
lady just gets crazier and crazier as the days go by! To add on top of the insanity, her "boyfriend"
Walter Jackson
stopped by V103 today to tell the world that his relationship with Kenya (as portrayed on The Real Housewives of Atlanta) was completely fake!
Walter seems uninterested in poor thirsty Kenya and he always has a confused look on his face every time she speaks to him about marriage and children and now we know why! Walter told the radio host that he and Kenya dated for three months about three years ago and had limited contact since then. Kenya then sent Walter a text message out of the blue and told him she was moving to Atlanta and she asked him to play her boyfriend on the show. Walter asked his friends for advice and they told him to go on and get that 15 minutes of fame!
More after the jump
Kenya told Walter they would just be "acting" so Walter agreed and signed up to play her boo thang and the twosome never told the producers about their secret fake relationship. Once the cameras started rolling, Kenya started to bring up getting married and having children and Walter was a little put off by it all. Kenya is now denying the relationship was fake and is telling the press that the reason why they didn't get married is because Walter is gay!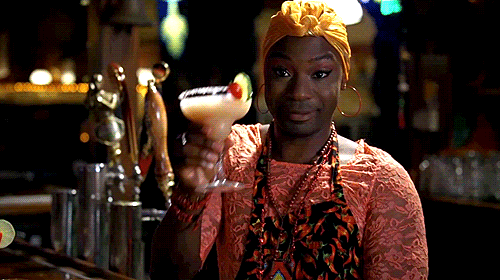 Everybody in Atlanta knows that Walter is the ultimate playboy and is far from being gay. He is currently in a relationship with a much younger and more beautiful woman by the name of
Christon
Ingram
(read more
here
).
My thoughts on this whole debacle is that Kenya is wrong for spreading lies about Walter and his sexuality but in a way, that's what he gets for tainting the Atlanta Housewives' series with this fake story line! I'm not here for the fakeness and we have enough of it coming from
Phaedra Parks
and
Apollo Nida
, I would hate for this series to go down the drain because of a bunch of nobodies decided to come up with some lies just to get some camera shine.
I also feel bad for Kenya's crazy fake butt. She clearly felt that she needed a man in her life in order to be interesting on the show (well, it is called Real HouseWIVES for a reason). But if this lady really wants to get married someday, she might want to shy away from the fake relationships and start looking for a man that will love her and claim her!
What do you think of Kenya Moore and Walter Jackson's fake relationship?