I know, I know, I know. I was hesitant to give in to this trash bag of a reality t.v. show but what can I say, I'm addicted to the tomfoolery!
Episode three of The Houstons: On Our Own, premiered this week and although the third episode was ten times better than episode two, I'm still not sure why Lifetime wasted film on recording this show. Unless Pat Houston (Whitney Houston's sister-in-law) plans on getting Bobbi Kristina to sit down with a therapist on one of these episodes, I really don't see how this show is going to help Krissi with her grieving.
But anywaytho, back to this week's episode. Pat plans a girl's trip to Saint Simon and 30 minutes after their bus leaves to head out on their journey, Krissi is already on the phone with her fiance/brother Nick Gordon and trying to convince him to crash the girl's trip. Nick, clearly without a job or friends, convinces Gary Houston (Whitney's brother) and Ray Watson (Pat's brother) to drive him to Saint Simon because he can't go 24 hours without his boo thang Krissi. The men show up at the hotel and all the ladies are in shock, except for Krissi of course!
More after the jump
Gary and Ray sit down with Nick at breakfast and question his motives for dating Krissi. The men seem to think that Nick is with Krissi just so he can get a piece of her inheritance. Hmm...that sounds about right! Nick gives me "how you doinnn?" vibes so I find it hard to believe he's as into Krissi as he tries to make it seem.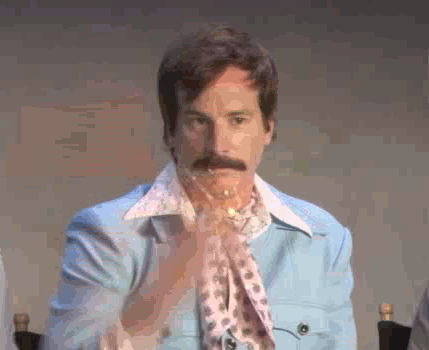 Gary and Pat ask Nick if he has talked about his relationship to Krissi's dad, Bobby Brown. Nick answered with something along the lines of, "he doesn't even have a relationship with his daughter so why would I have a relationship with him?" Wow, the shade was all the way turnt up! I get where Nick is coming from but why did they even have to bring Bobby's name into this mess? You know that man is somewhere sitting up in rehab mad as hell.
So at the end of the episode, Krissi got what she wanted which was Nick. They are completely dependent on each other and Pat is making it her mission to show Krissi that she can have a life outside of Nick. Good luck with that one, Pat.
In case you missed this week's episode, you can watch it here:
What did you think of this week's episode of the Houstons? Do you think that Krissi and Nick's relationship is inappropriate?