Photo Courtesy of Realitytea.com
Our favorite family is up to their usual famewhoring antics.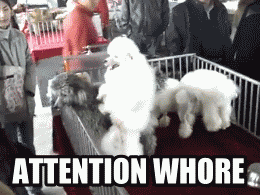 Real Housewives of New Jersey "stars" Melissa and Joey Gorga posed in front of their home that they can't afford are so desperate to sell so they can move away from Teresa Giudice, while dressed in their Halloween costumes with their children. There are a few things wrong with this picture so let's dissect and discuss...
This picture is clearly throwing shade at Teresa. Remember during the season three reunion when Teresa called Melissa the devil because she was dressed in red? Well, Melissa and Joey used Queen Tre's words in order to get in one last jab on the woman that they both claim to despise so much. Call me kookoo, but when I'm not feeling somebody I try my best to stay away from them, I don't speak about them, I don't speak to them, they are pretty much non-existent. The Gorgas on the other hand are so fed up with Teresa, and they claim to not want her to be in their lives in any way, but they still have that chick Queen Teresa of Paterson babyyy on their minds. Without Teresa, Joey and Melissa are nothing and they know this.
More after the jump
My next issue with this picture is the fact that Melissa claims to be such a spiritual and religious person as she goes around thanking Jesus every 15 minutes. But what religious person would find it appropriate to dress up as the devil on Halloween? And what religious person would even participate in such a pagan holiday and dress their little baby up as a devil as well?
My last issue is the fact that Joey is standing on a step but he still looks like a midget. Look at those short arms lol. He looks like a damn hobbit as usual.
What do you think of the Gorga's family Halloween picture?