Photo courtesy of Keyshia's
Twitter
.
R&B singer
Keyshia Cole
stopped by BET's "106 & Park" last Monday to promote her "Woman to Woman" album (in stores now). As you might recall, Keyshia shocked the world that day by saying she was hesitant to perform at VH1's "Black Girls Rock" concert because she is biracial (story is
here
). The internet dragged her by her hedgehog bouffant from Oakland to Italy. I was sitting back with some popcorn and a glass of wine, patiently waiting for Keyshia to explain herself to the world and she has finally set the record straight...kind of...
Sooo, you're just going to admit that you don't know what you're mixed with but you're still claiming that you are biracial?! I was trying to give Keyshia the benefit of the doubt but this right here, this right here y'all...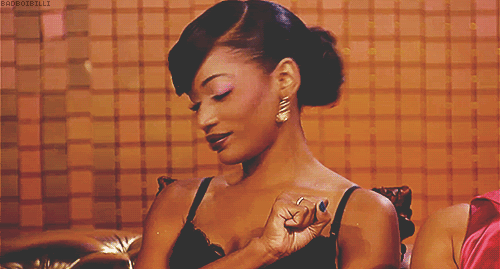 More after the jump
Like I said previously, (post
here
) I don't care what Keyshia is mixed with. I enjoy her music and that is all that matters to me. But what is so wrong with being black? Why can't she just embrace that? Especially since she does not know who her daddy is, and she looks like a black woman, and her mama is black, there's no reason for her to purposefully start a shit storm with her fans and supporters. Dying your hair blonde don't make you mixed you big dummy! It wasn't a very good idea to bite the hands that have been feeding her all these years. I'm anticipating an epic wig snatch to occur on her Twitter any minute now.
What do you think about Keyshia Cole claiming she is biracial without having any proof?