Laura Govan
has never been afraid to tell the public what she thinks about her cast mates on Basketball Wives L.A. Laura recently gave an interview to S2S Magazine and said that she wished all of the groupies (i.e.
Draya, Brooke Bailey and Bambi
) would leave the show (story is
here
). Well, Laura is still popping off and this time she is coming straight for Draya in an interview with
Juicy Magazine
.
JUICY: There is an awkward vibe between you and Draya, what are your feelings about Draya and where does you're issue with her stem from?"
LAURA: "I didn't like Draya (season 1) for scenes off camera, you guys couldn't see. With Draya, I'm like, you're stil a sl*tbucket, but Draya is Draya. She does her thing. She's like a blunt, you smoke it, you hit it, you pass it and then you toss it and then it's a roach and you keep it moving. This year, she's still the same person but she's growing, taking ant steps, but she's getting there. I don't dislike Draya at all."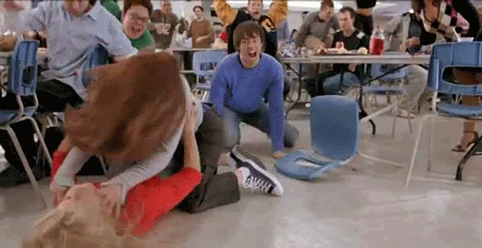 More after the jump
If those are Laura's words for someone she doesn't dislike, I wonder what she has to say about someone she can't stand?
Rumor has it that Draya slept with Laura's babies daddy, Gilbert Arenas, and that is the source of the tension between the two. I wish these chicks weren't gag ordered to death so we can get all of the backstories on the real drama!
What do you think about Laura's feelings towards Draya?