The Real Housewives of New Jersey series is dirty, it's stankin, it wanna come up for air!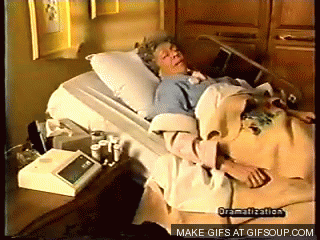 I knew part three of the reunion would be a pile of mess and the ladies (and their husbands) did not disappoint. As usual, the conversation always revolved around Teresa Giudice. The ladies continued to bash Teresa and blame her for everything including their horrible lives, their shitty finances, the economy, global warming, high unemployment rates etc.
Juicy Joe and Queen Teresa of Paterson continued to lie about any and everything. I can't even keep up with their lies at this point. I did think it was rude for Andy Cohen to continue questioning the Giudices about their legal issues. What part of "talk to my lawyer" did Andy not comprehend? Juicy doesn't seem to be concerned about going to prison for ten years and I hope for Teresa's sake that everything works out for them and their family.
More after the jump
Jacqueline "Jackie Daniels" Laurita couldn't keep her mouth shut for nothing. I don't know what her obsession is with Teresa or why she is trying so hard to "expose" her. It's all pretty sickening if you think about. Jac has three kids, two of which have special needs (Nicholas and that failure Ashlee) and all she can do is sit there and pick apart every single thing that goes on in the lives of Tre and Juicy. Get a life or a job, Jacqueline. You are way too invested in this mess.
Did anyone else laugh when Jac's husband Chris Laurita came out and did not deny that he was engaged when he met Jac? Why didn't Andy's biased ass push for an answer from him? The people want to know!
Dreams really do come true because Caroline Manzo was mighty quiet during the reunion. I'm sure she felt some kind of way about being the only housewife there that was husband-less. You mean to tell me that Albert couldn't take time away from his mistress the Brownstone to go and support his wife for a few hours? Bologna.
Kathy Wakile might as well have been a piece of furniture on the set. She is irrelevant and a waste of pixels on my television screen. Go scratch, Kathy.
Melissa and Joesephine Gorga smh...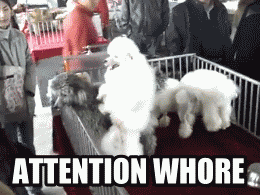 I can't stand these two. They want to sit up and scream and yell and cry about Teresa ruining their lives and breaking up the family but can someone please explain to my why they came on the this show? If they can't stand Tre so much, why would they even want to associate with her on a public platform? Clearly fame is that important to the Gorgas because they are willing to sell out their family for some Itunes pennies. I recently wrote a
post
about there being a million "Melissa Gorga's" in the world. I also detailed how these Melissa Gorgas wreck havoc on families and use their children as pawns. Well, Melissa proved my point at the end of the reunion when she told Teresa she could no longer be a part of her niece and nephews' lives. What an evil and vindictive heaux. You danced for bands Melissa, everyone knows it and no one really carea about it but you! Your dear friends Caroline and Jacqueline knew about the "setup" at the Posche Fashion Show as well but they didn't alert you to the impending setup either. But as usual, it is all Teresa's fault. Teresa, Teresa, Teresa!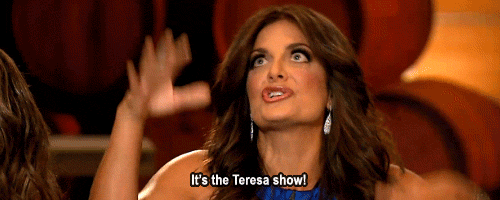 I hope Melissa can sleep easy at night knowing that when her 15 minutes are up, and Joey Gorga's stacks run dry, she will still be an ex-stripper from Lookers Gentleman's Club.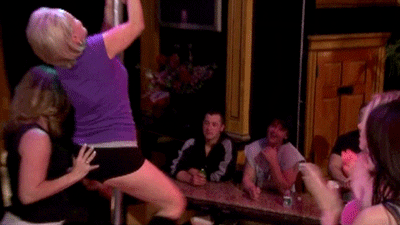 This season has been stressful for the cast and the viewers and I am glad it is over! Bring on the Atlanta Housewives!
What did you think of the final installment of the New Jersey Housewives' Reunion?