Gilbert Arenas and Laura Govan
Laura "Forever a Fiancee" Govan is the messy two-faced muskrat on Basketball Wives L.A. Laura currently has four children with NBA player Gilbert Arenas and their relationship has been anything but smooth sailing. I have compiled a timeline of notable highlights in these two coocadoodles' relationship. Hold on tight because this is going to be a bumpy ride.
In 2001, a 20 year old Gilbert was headed to the NBA draft when he meets 22 year old Laura who was working PR for the Sacramento Kings and worked alongside players like Shaquille O'neal and Chris Webber. Their relationship begins and Gilbert ends up getting drafted to the Golden State Warriors.
Between 2001 and 2006 their relationship included incidents like Gilbert cheating on Laura with multiple groupies (more of that to come in a later post), Laura and Gilbert breaking up numerous times, Gilbert cutting off communication with Laura because she did not clean his father's car and Gilbert leaving Laura because their home was too messy. Anyone else think Gilbert might be a neat freak? Laura was pregnant with their first child during this time (a baby girl) and Gilbert questioned the paternity of the child because allegedly Laura was "seeing" NBA player Chris Webber while she was pregnant with Gilbert's baby.
A photo of Laura and her eldest child
More after the jump
In 2006, Laura and Gilbert then had two children together, a girl and a boy. Gilbert gives an interview to ESPN and talks about marriage and how he believes marriage should only be legal for five years. This was probably the first of many red flags for Laura but as they say money love is blind.
The couple breakup sometime in 2006 and Laura hired a law firm to serve Gilbert with a paternity suit. The plan was to serve Gilbert during one of his NBA games but Gilbert's lawyer alerted him to Laura's plan and advised him to dodge the subpoena so that he would not get embarrassed on national television. Gilbert's teammates and coaches helped him to "hide out" by coming up with a story that Gilbert was suffering from the flu and would not be able to play. Gilbert traveled with the team to away games but he hid out in hotel rooms so that he could not be served with the legal documents. Gilbert was quoted as saying,

"All I heard was: 'We're going to get him by any means necessary. If he's shooting a free throw, we'll run on that floor and embarrass him, that's what we're going to do.' It got that crazy and nasty,". Gilbert eventually convinced Laura to have her lawyer back off. Laura immediately called her lawyer and told him she didn't want Gilbert served, she just wanted to scare him. The couple then sat down and agreed on child support. Gilbert also bought Laura a home close to him so he could have regular contact with his children.
In 2008, after seven years of dating and two children, the couple got engaged. Gilbert planned a surprise birthday party for Laura and wrote her a note which he instructed her to read out loud. When Laura recited the words "Will You Marry Me?" Gilbert responded with, "OMG YES I WILL MARRY YOU!!!" Til' this day, Gilbert tells everyone how he managed to get Laura to propose to him. He did present her with a ring though...
In 2009, Laura got pregnant with their third child (another girl). At the baby shower, she was asked when she plans on marrying Gilbert.
"
We're just comfortable," she said. "I love the fact that we've grown up together. I watched him grow from a boy
to a man. I feel like we're married already. We're not in a rush. I'm not going anywhere, he's not going anywhere." *Sigh* Bird logic.
Laura at the baby shower for her third child
Laura gives birth and now the couple have three kids together and everything is butterflies and sunshine, right? Wrong! Shaunie O'neal (Basketball Wives Miami star) filed for divorce from NBA player Shaquille O'neal on grounds of infidelity. Emails between Shaq and Laura were leaked online which hinted at a relationship between the two. Laura and Gilbert have both denied that a anything inappropriate between Laura and Shaq went down.
In 2010, the couple settled down into family life in Orlando, Florida when Gilbert got traded to the Orlando Magic. Gilbert signed up for a Twitter account and dropped some gems including this one:
if one more person ask me where the club is..im gonna cry..becuz im stuck at hm (home) with 3 kids..and a girlfriend who still looks pregnant lmao
Laura and Gilbert's three children
In December 2010, the couple was on the rocks again and Gilbert bounced on Laura and their children and cut off all communication. Laura had not heard from Gilbert for the entire month of December and to make matters worse, she was pregnant with their fourth child. Why this woman decided to get pregnant for a fourth time is beyond me.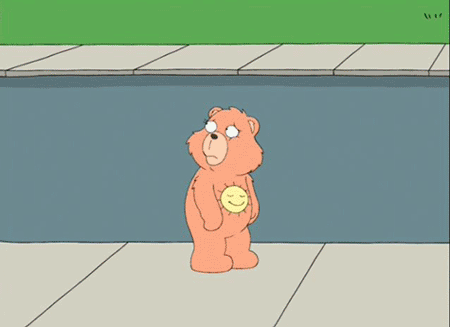 Feeling alienated and abandoned, Laura did what she does best, she filed for child support and had Gilbert served during half time at an Orlando Magic's game in February of 2011.
Laura & Gilbert's fourth child
Laura decided to join Basketball Wives L.A. and Gilbert swoops in like a hawk and files a lawsuit against Shed Media USA, Inc. which is the company that produces the show. Gilbert claimed that the show was going to illegally use his name and likeliness.
In September of 2011, the happy couple reunited and Laura started to wear her engagement ring again.
In May of 2012, Gilbert dismisses the lawsuit that he filed.
As of today, Laura and Gilbert are still together and happier than ever (I am assuming). I wonder what will come next, a fifth child for Laura or a walk down the aisle? After all that the couple has been through together, when will Laura say that enough is enough? Is the cheating, alienation, emotional abuse and abandonment really worth some red bottoms and Chanel purses? The majority of these athletes put their women through the ringer but their women know that if they don't put up with the mistreatment, there's another groupie waiting around the corner who will.