Photo Courtesy of VH1.com
Malaysia "Library Voice" Pargo
and
Draya "Eternal Groupie"
slide into a bar wearing the shortest short-sets my eyes have ever seen. They were begging for yeast infections with those getups. I thought things couldn't get any worse until two seconds later when
Brooke
Bailey
prances in with her build-a-body. I promise I let out a "oh hayle naw!" as soon as that mess hit my television screen.
Am I the only person that is tired of seeing women with these manufactured hips and butts? This "trend" has gotten completely out of control. Note to the ladies: looking like a Budweiser Clydesdale is not a good look. Stop it!!
The ladies discuss none other than
Jackie "Lazarus" Christie
and her wedding. Don't these birds get tired of having Jackie's name in their mouth? The scene cuts to Jackie and her
prisoner
husband
Doug
as they meet with their wedding officiator. Jackie lets this poor man know that if someone short, with a pointy nose and big brown eyes (a.k.a. Draya) tries to get into the wedding that he should call security. Am I the only one who thinks that Jackie wants a taste of Draya's t.v. dinner? I think the majority of Jackie's frustration comes from the fact that Draya is not attracted to Jackie and her peanut brittle lady parts. Anywaytho, I digress...
More after the jump
BambiBabyTeef
and MayMay arrive at the wedding venue and Jackie can't believe they showed up. Does Jackie have any friends other than her cast mates? MayMay and Teef are sitting in a back room talking smack about Laura and guess who walks through the door? Laura herself...looking a disheveled mess I might add...looking like she's on something... whispering all low like she's Malaysia. Teef goes in on Laura about her relationship with Jackie. *Sigh* If this Bambi dude don't sit down somewhere. He's been on two episodes and is already giving out friendship advice? Boy, bye!
Next, it's time for what we've all been waiting for,
Brooke's side boob
Jackie and Doug's 17th vow renewal ceremony!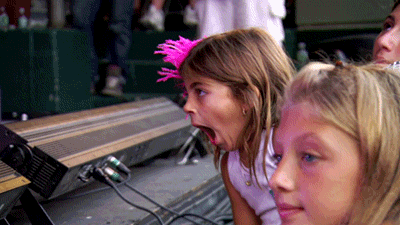 Laura comes out "dressed in drag". Seriously, I don't even know what all that was about. It didn't look like drag to me, it looked more like burlesque. And this chick Laura had the nerve to wear control-top panty hose? For why? Doug was loving it though. Good for you Doug, get yourself a lil' thrill.
I know Jackie frequents my blog so hey Jackie girl *waves*, you looked nice at your wedding. Your makeup looked fresh, your weave was laid and your dress was decent. Nice work. Jackie shows Doug her gay pride tattoo and he got turned on by it. The scene was very odd and awkward and made absolutely no sense to me.
Draya, MayMay, Babyteef and Laura go hang gliding at the beach and none of them broads could even get off the ground. I think those hydrogel booties were weighing them down.
Brooke plans on throwing a
pool party
and she is inviting all the ladies...including crazy Jackie. MayMay invites BabyTeef as her guest in hopes for some ratchetness to go down since Teef used to "date" Brooke's ex-boyfriend.
The show ends with Draya walking into the pool party and Jackie Christie taking off her kitten heels and putting on some tennis shoes just in case something goes down. Smh, I have never met an old broad as delusional as Jackie.
What did you think of this week's episode of Basketball Wives L.A.?