Jackie "Slinky Neck" Christie
was the topic for the latest episode of Basketball Wives L.A. Oh wait, Jackie is always the topic of this dry ass show.
The episode continued with a "fight" between Jackie and
Draya
. To be honest, whatever went down happened so fast that I have no idea what happened. All I know is Jackie is too old to be on this show, and she's too old to be picking fights with young 20 and 30-somethings. Do better, Jackie.
More after the jump
I'm going to skip all the rest of the snorefest and get right down to
BambiGummyBear's
show at a nightclub that has a step and repeat alongside a security guard giving pat downs. Gummy comes out in Beyonce tights and hot pink sequined shorts. She's rapping about girls getting money and shimmer and glitter and Jackie starts crying as the club reminds her of her late mother.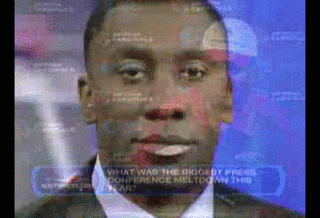 Everyone grieves differently and sadness can hit you at any place and any time but really, Jackie? You used to party with your mom so this ratchet hood club and ghetto lipstick gang music triggered an emotional breakdown for you? I think Jackie just forgot to take her meds that day because two minutes later she was like...
The ladies discuss Jackie's wedding (do we really have to be tortured with the vow renewal every season?) and Laura Govan shows just how two-faced she is. Why is Laura so mad at Draya anyway? Are the rumors about Draya sleeping with Laura's baby fava true?
What did you think about the latest episode of Basketball Wives L.A.?