Atlanta YouTube sensation
Funky Dineva
got the opportunity to interview
Mimi Faust
backstage during the Love & Hip Hop reunion special.
A few highlights from the short clip:
The first words out of Mimi's mouth are curse words (of course). We don't call her Nasty Filthy Mouf Mimi for nothin!
Mimi can't seem to stop moving her body during the entire interview. Would it have anything to do with this past post from my site?
More after the jump
Mimi thinks her two-year old daughter has no idea how much of a sleazebag her daddy Steebie is.
Mimi never runs into Joseline around town.
And last but not least, Mimi will not rule out a reconciliation between herself and her baby daddy Steebie smh. Some things never change with Mimi.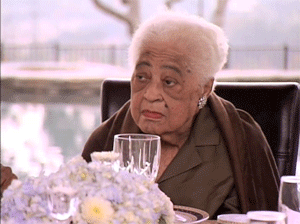 Watch the video
here
on VH1.