*Sigh* This is what happens when spinoffs go terribly wrong.
This miserable pelican Chrissy "Chocolate Chip" Lampkin was moaning all throughout Love & Hip Hop NY talking about "Jimmy won't marry me, I want a ring, I want to be marrieeedddd y'allll" and now on episode one of this "Chrissy & Mr. Jones" garbage of a show, Chrissy has doubts about whether or not she wants to get married to Jim Jones right away.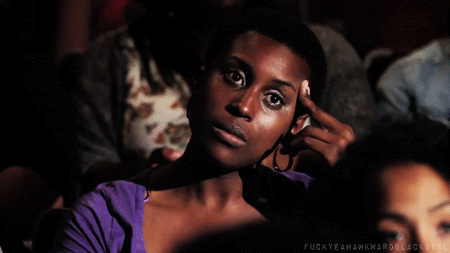 More after the jump
Chrissy tries on wedding dress with her friend
Emily "Fab Don't Claim Me" Bustamante".
Chrissy is looking 10 pounds heavier and and rocking some finger waves. Finger waves, girl? You're really showing your age now. Jim continues to sulk around and show how much he really doesn't care about this reality show mess. Mama Jones is still trying to make "Physicotic" happen, and the show introduces Chrissy's best friend who looks like a mix between Hulk Hogan and Fabio.
VH1 could have kept this show. No one really wants to see a program focused around Chrissy, Jimmy and his nose hairs, and Mama Jones. But if you have some extra time in your life,
here's
the link to watch the full version of Episode 1. The episode will also air on VH1 on September 24th at 9:30 p.m. PST.
What do you think of episode 1 of "Chrissy & Mr. Jones"? Will you be tuning in to watch the entire season?