Photo Courtesy of Karlie Redd's
Twitter
Karlie Redd continues to prove how basic she is.
Remember the article I wrote about people making edits and leaving
Karlie's Wikipedia page fo' dead
? Some e-thugs thought it would be funny to change Karlie's age, occupation, and early childhood history etc...and in that order. Well, Karlie has made an official announcement via her Twitter page:
More after the jump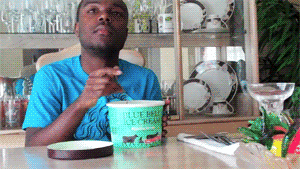 Karlie, Karlie, Karlie smh. Let me tell you something, a REAL artist would not be playing around on their
Wikipedia
page for shits and giggles. A REAL artist would maintain the integrity of their brand by protecting their name as an artist. But I don't expect someone whose boyfriend looks like a chicken nugget to understand that.
What do y'all think? Is Karlie really responsible for the edits on her page?